You are already registered for virtual participation?
Then go to our event app at https://eventmobi.com/oildoc.
Login with your email address and a password of your choosing.
.You can already put together your presentation schedule and contact the other participants, speakers and exhibitors!
Should something not work with the login contact us!
info@oildoc.com

See all presentations, workshops and networking events at a glance!
PDF-Download

Watch all presentations via live video stream and contact all participants via chat + video.
Register for virtual participation

Find out why the OilDoc conference will now be held virtually after all.
The next OilDoc Conference & Exhibition will be held November 17-19, 2021 as a virtual event.
The trend-setting event in Europe around lubrication, maintenance and condition monitoring will be a virtual event this time due to the current development of the Corona pandemic.
.
For online attendees, we are not just streaming all the presentations live to their desktops, they will have the opportunity to ask the speakers questions and join in the discussion via our app. In the breakout room and in the virtual exhibition, you have the opportunity to get in touch with other participants via video – by chat or video
.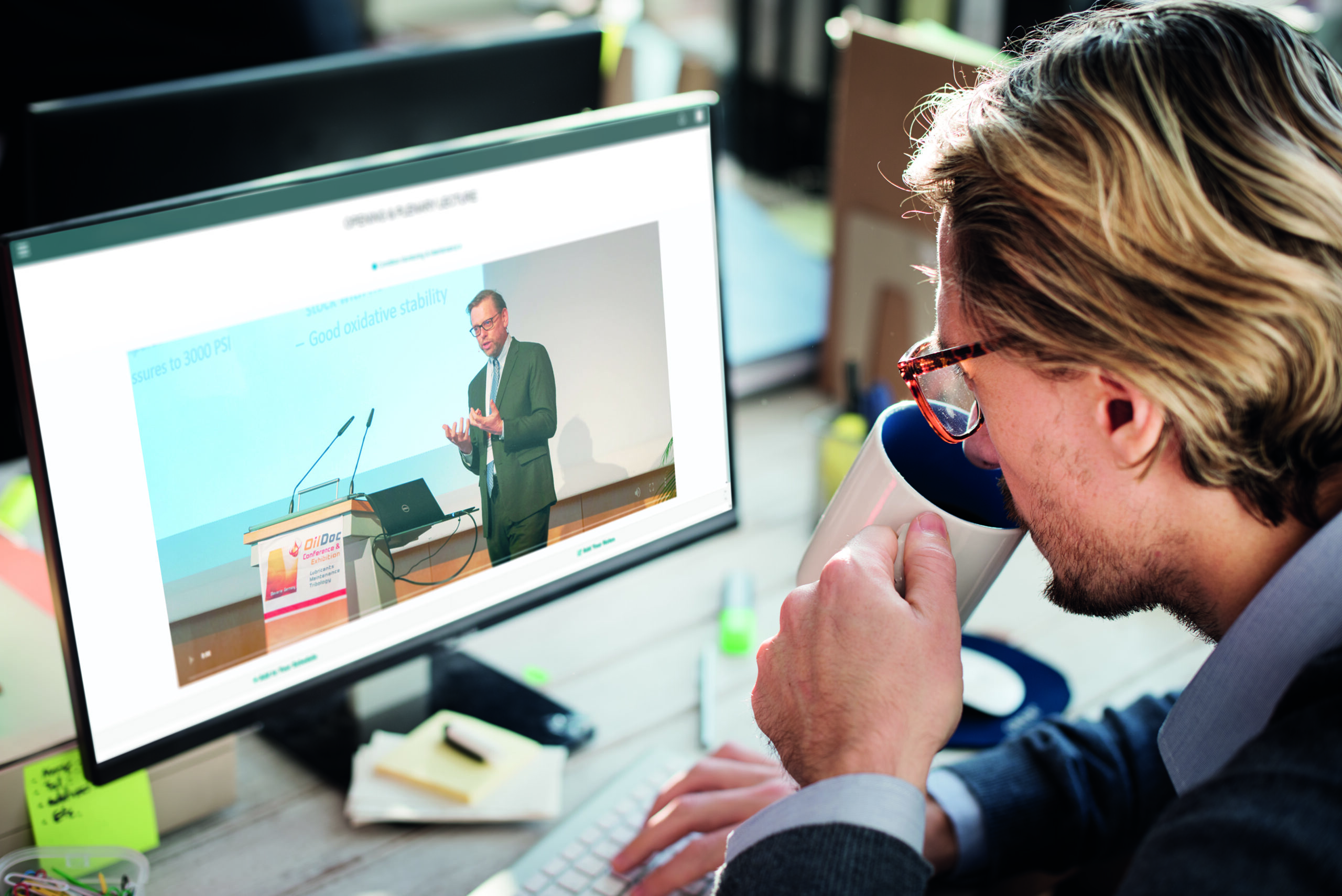 The OilDoc Conference and Exhibition …
is the trend-setting event in the fields of lubrication, maintenance and condition monitoring. It is also a platform for acknowledged experts in the fields of research, development and science as well as for experienced engineers. They present their latest academic insights and results of research and provide crucial impetus to practitioners.
The main topics of the OilDoc Conference
Condition Monitoring & Maintenance 4.0
Oil Condition Monitoring – Online • On-Site • Offline
Fluid Management – Innovative & Sustainable
Lubricants – Latest developments
Tribology – Research targeting Experience
Lubricants – Design to Application
Metal working and forming lubrication
Lubrication in Special Environments
Functional fluids – Everything but lubrication