The next OilDoc Conference & Exhibition will take place in Rosenheim from May 13-15, 25.
The OilDoc Conference & Exhibition is the trend-setting and established event in Europe around the topics of lubrication, maintenance and condition monitoring. Leading personalities from research and development, experienced technicians as well as experts in the efficient application of lubricants meet here.
The OilDoc conference with its international exhibition is your perfect platform to learn about the latest scientific findings and research results. It provides practitioners from maintainance and condition monitoring from different industries with many valuable impulses on how to master their daily lubrication challenges even better.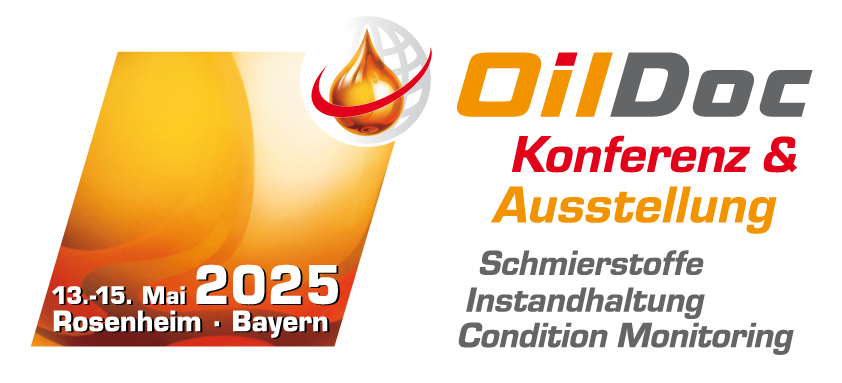 The main topics of the Conference
Condition Monitoring & Maintainance 4.0
Fluid & Oil Condition Monitoring – Online • On-Site • Offline
Asset & Fluid Management – Innovative & Sustainable
Lubricants – Latest developments
Tribology – Research targeting Experience
E-Drive Lubrication
Lubricants – Design to Application
Metal working and forming lubrication
Lubrication in Special Environments
Functional fluids – Everything but lubrication